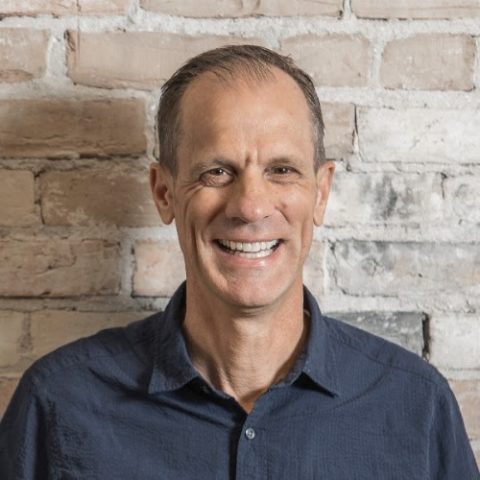 Varl Allen, CEO of Claravine, has been helping businesses transform digitally for over 20 years, and he's also helped accelerate the growth of SaaS applications at companies like Ancestry, Omniture, and Adobe. At Claravine, he works with leading global brands to address high data integrity issues through the data standards cloud. Today he's here to tell One Big Tip listeners about an important tool they may not even realize they have – their data.
---
Verl Allen, CEO of Claravine, has been helping companies manage their data on a global scale. With over 20 years of digital marketing experience, Verl evaluated companies that built platforms on data collection. As he moved along in his career, he noticed that the critical integration was on the application side and not the data side, as it is challenging to focus on data. Over the last few years, there has been an explosion of data and cloud storage. Verl recognized a need – companies needed to pull the data from different applications and collection points to integrate it to optimize the information in their business. Claravine accelerates businesses by stopping the breaks in the data pipelines and teaching them how to use the data to their advantage.
Merging primary data and the third-party data companies collect the objective that Claravine has with every client, so they can expand and increase ROI. Brands need to manage their first-party data, and they need to extend it to third-party data. This needs to be balanced with the push for privacy in the current culture. Claravine is trying to provide the ability to set the context that you need to integrate both sources. Claravine attempts to create standards for data collected from third-party data so you can get measurable results.
Sales and campaign data are assets that companies don't always realize or utilize correctly. Claravine isn't trying to replace analytic applications or third-party applications. They are trying to help businesses increase ROI from the applications they are already using. They want to use the assets you already have but don't see the value of. Claravine creates value in the metadata and data you already have. Once a company integrates the third-party data with their current data, they typically see increased ROI. Data is collected, processed, and organized, and you end up with a catch-all bucket. Claravine sifts through the data and puts it together to create new data that can help improve business decisions.
Join us today as Verl Allen shares his One Big Tip and the importance of using your current data. When appropriately utilized alongside other data points, it can make all the difference in improving your business outcomes. Listen along as we discuss the relationship between primary and third-party data and how they can be combined to make a difference in your business.
In this episode:
[1:22] Verl takes us through his background and shares how he worked with data.
[6:45] Verl explains the relationship between primary and third-party data and how weaving the two together can make a huge difference in your business.
[11:40] Verl says you may not even realize that you already have valuable data. He explains the importance of utilizing that data properly.
[15:52] How does connecting all of your data points improve your business? Verl shares real-life examples of the net result.
Watch the Interview:
Learn more and reach out: