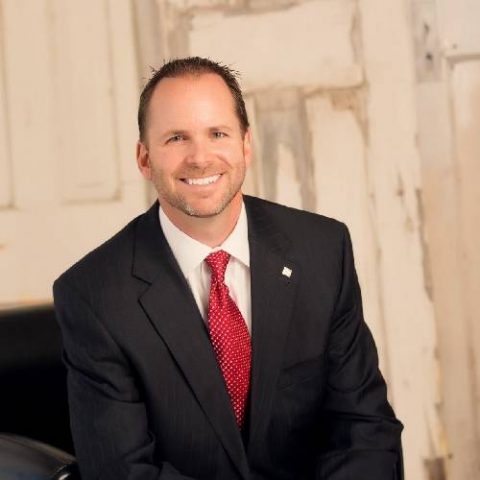 Ken Wimberly is the founder of the LegacyJournal.app, where families use an app to share the stories of their lives so they will live on for future generations. Ken is a serial entrepreneur who has founded seven different successful businesses. Over the past 20 years, Ken has created 15 passive income streams, using his ideology – be a man of action. Today Ken shares why being a man of action will take you places in life you only dreamed of. Many push off their goals and dreams because they wait for the perfect time. There is no ideal time, perfection does not exist, and messy action is always better than no action. Follow along as Ken shares his journey of being a man of action.
---
The first thing Ken will tell you about his life as an entrepreneur is that not every business venture will be successful. What matters is what you take away from experience. One of Ken's first experiences as an entrepreneur ended up in bankruptcy. Realizing that everything is a learning curve, Ken took the positive and used the negative to make better decisions in the future. Out of all the different ventures Ken has been involved in, the Legacy Journal App is the one with which he shares a strong connection.
When Ken was a new father, he knew he wanted to document the experiences and milestones his daughter was having. When his daughter was ten months old, he committed to writing down short stories of all the highlights and the exciting new milestones she was experiencing. After a while, he realized he was creating a journal filled with beautiful memories for his children and family to cherish.
As with most start-up companies, new ventures begin with an idea. What sets a successful entrepreneur apart from the rest is being flexible in thinking and willing to shift when necessary. When Ken started the Legacy Journal, his market research dictated that they should market towards moms of larger families, mostly middle to upper financial brackets. Ken collected data on who was the primary user of the app. Research showed that Grandparents were the highest percentage of users. Like every successful business person, Ken shifted strategies and marketing to target his primary user.
Another challenge startup companies face, especially in the digital space, is monetization. How do you monetize your great idea, your app? When the Legacy Journal was still in the beta stage in 2019, Ken looked at different pricing models and settled on one. After a year, Ken realized that moving the company forward and increasing revenue would require a change. He needed to change the application's structure so that it would be a streamlined process on the front and back end. These are all considerations that every business owner goes through. To succeed, you need to focus on taking chances and not being afraid to shift gears.
Every successful entrepreneur will say that the road to success is paved with missteps. Ken Wimberly shares his story of mistakes and good fortune in this One Big Tip podcast episode.
In this episode:
[2:05] Ken shares his story on past business ventures
Being able to pull the good out of a bad situation is a key skill for every entrepreneur
Experience is the best way to gain knowledge
[5:15]. There is life after failure
Don't be afraid to take chances
Sometimes, the biggest mistakes are the springboard for the biggest successes
[9:20] How the concept of the Legacy Journal was born
Documenting milestones allows you to share them with those you love
Slowing down to appreciate what you're going through creates a rich history
[14:20] Successful business people know when to shift gears
Sometimes walking away from a venture that isn't working is the best idea
Allow your thinking to change with your market
[16:00] Monetization is always the bottom line when starting a business
Streamline your process for your customers
A proper pricing structure is essential when creating your business framework
Watch the Interview:
Learn more and reach out: