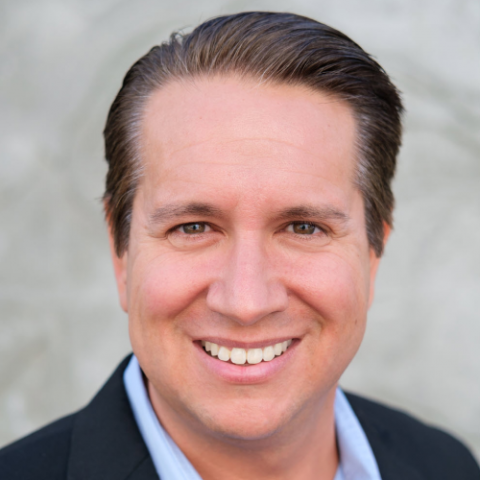 Steve Wiideman, CEO of Wiideman Consulting Group, works with globally recognized brands helping them increase their organic traffic using SEO and SEM. With a portfolio of growing traffic for brands like Disney, IBM, and Sketchers, Steve knows the importance of search engine optimization and its effect on sales. When your SEO and SEM aren't optimized, you're leaving money on the table. When Steve isn't increasing Google ranking for household names, you can find him teaching at UC San Diego, Cal State Fullerton, and Fullerton Community College. Follow along if you're interested in learning about SEO and SEM best practices and how they can increase your Google ranking.
---
As an Author of The Marketing textbook SEO strategy and skills, Steve understands that SEO is not a rule you must follow to win. It's really about focusing on the evergreen principles that carry over from every industry, product, and service you market for. SEO and SEM are forever changing, but the winning tactics and strategies remain the same. For instance, Google ranking will always be necessary, as well as inbound and outbound links. This understanding allows you to focus on things that will push the needle forward yet directs you to the concepts you need to update to stay relevant.
SEO and Google ranking are what keep the lights on for many businesses. For example, during the pandemic, restaurants had to shut doors for indoor dining when everyone was under lockdown. Creative minds came up with the solution. Restaurants and eateries had to pivot to survive. Many introduced take-out or delivery and curbside pickup, yet customers had to be made aware of their new offer. That's where SEO and inbound marketing come into place. . Many restaurants had to update their SEO and create pages to educate their consumer on their new offer. The eateries that pivoted with the times are the ones that survived.
In Steve's opinion, there is no "one thing" that you have to do or that you should do to rank high on Google. There is no magic formula for a new business to rank high for SEO. Steve recommends that new companies in competitive markets focus on building relationships within the same vertical as you so that you can get referrals rather than concentrate on SEO directly. Once you're established in your market, that's when you should focus intensely on SEO. Do things to start ranking for the competitive keywords. If you're well-versed in SEO you understand that top ranking doesn't happen overnight. It takes time to unroot a business that ranks #1.
On the other end of the spectrum, if you're a new business in an unknown industry, you need to create a demand for what you're selling. SEO is not your number one priority because your audience doesn't even know you exist, so they can't search for you. You first need to create content to drive traffic to your website. Put yourself out there and collect email addresses. Build a list of subscribers to your blog or newsletter. Once your company is well known, that's when you focus on SEO.
An essential aspect of SEO and ranking is understanding that it doesn't happen overnight. There are many things to focus on that drive SEO, and you can't use all the different methods and strategies at once because then you don't know what works for your brand and what doesn't. Take the time to learn about your consumer, what they are searching for, why they are searching, and what keywords they use. One of the best tools that Steve recommends for claiming a top Google ranking is Google Console. If you take the time to understand the information Google is gathering for you and learn about the keywords you need to rank for, you can progress in your SEO. Keep at it, and you'll rank in the top 5.
In this episode:
[2:40] Steve goes over his passions and how he became a professor at three colleges
You need to follow your passion for living a happy life.
Take the opportunities that come your way.
[5:02] SEO is not a one-and-done game or strategy
You need to try one thing and wait for the results, then add another change and wait again
SEO is not something that changes overnight. Consider it the scenic route.
[9:15] SEO is forever changing in strategy and tactics. Still, the basics are evergreen
Understand the different components of whatever you do in life to be successful
The field of SEO is good for people who enjoy being a lifetime scholar
[15:24 Know your audience
To win at SEO, you need the following

Know how your target market searches for you
Understand the keywords they are looking for
Know how they are searching for you
At what point in the journey are they searching? Are they investigating, and ready to purchase/convert?

SEO is an in-depth concept that is forever evolving
[18:22] Patterns make the world go 'round. Search patterns that are
Look for the patterns of behavior so you know how to target
Keep an eye on your ROI and ROAS: these are numbers that drive the profits needle
[22:50] Never underestimate the power of good inbound marketing
If you build it they will come is not the principle SEO is built on. Without awareness, even the best product will be dead in the water.
Create a buzz around your new product.
Always keep creating content. Some should be evergreen, and some should be of the times
Watch the Interview:
Learn more and reach out: