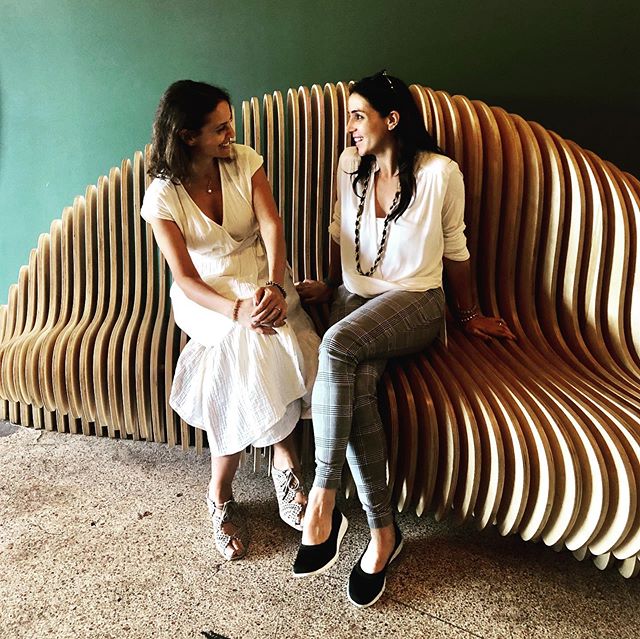 Health and beauty with a message. That's what Ladybug Potions is all about. One Big Tip was pleased to welcome Laura Khoudari and Cilia Fishman. A life coach and a psychologist by trade, these dynamic cousins decided to fuse their passion for health and beauty into a product line whose message could inspire self-esteem.
Laura and Cilia are as committed to clean, non-toxic products as they are to removing toxic feelings from the women they coach. While their products are consumable by all, they decided to really focus on marketing their products to women. They send encouraging messages via product names, including Hello Beauty, Literally Feel Great, and I Love Myself.
Born from an entrepreneurial and manufacturing family, working in the family business is something Laura and Cilia have done all their lives. They've taken it a step further by creating a niche product line, with exacting standards, that helps improve wellness from the inside out. They also continue the family business model by involving input from their young daughters.
Ladybug Potions stays on mission through every step in their process; from sourcing ingredients, to manufacturing standards, to business ethics, to partnerships. They are conscious to adhere to their value set and brand voice. They themselves consume their products and are the faces of the Ladybug Potions brand to build trust with their clientele.
Laura and Cilia shared a lot about their personal journey, but their One Big Tip boils down to: You are not special. If your product works for you, it probably works for someone else. So find your own voice, put your special touch on your business, and get it out there. The market, particularly in the beauty and supplements world, is over-saturated. Don't worry about that. Just find your way to stand out with your product or service and like-minded consumers will become your customers. Don't be afraid of mistakes. You will learn from them. Close your ears to the many opinions that will start to bombard you when you start off, and stay your course.
Ladybug Potions will soon be in a Miami Shores area retail space called PIVOT Market at The Citadel. PIVOT Market shares Ladybug Potions value of sustainability, so joining the PIVOT community felt like a natural next step. You can also find their products through Amazon and the Ladybug Potions website coming soon.