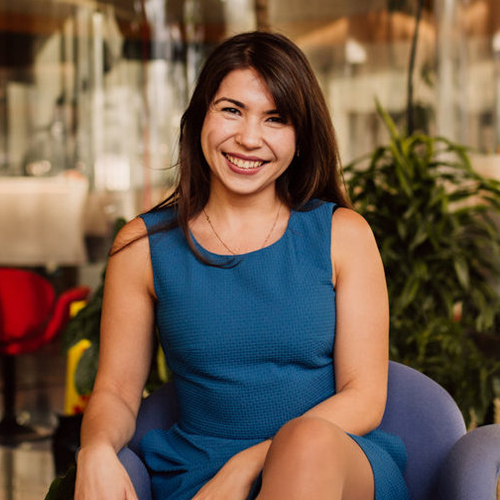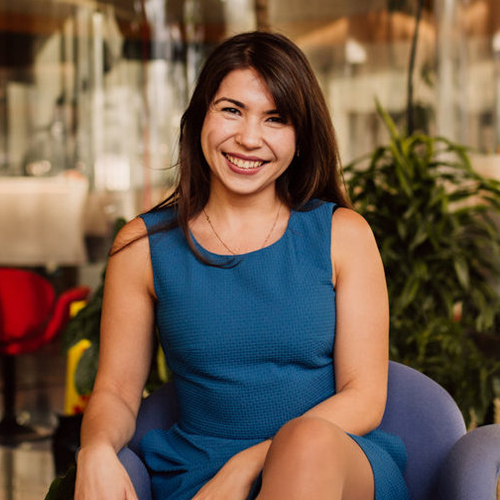 Sophia Matveeva is the CEO and founder of tech for non-techies an educational company and consultancy. She hosts the top-rated tech for the non-techies podcast, which teaches non-technical perspective professionals how to speak tech and succeed in the digital age through corporate and individual training programs. As a non-technical founder, Sophia has co-created apps and algorithms that have been used by 1000s. She sits on the board of the University of Chicago's alumni in the UK and also contributed to the Harvard Business Review, Financial Times, The Guardian, and forums on entrepreneurship and technology.
---
She realized that there was a huge gap for business people who wanted to have a great career, who are dedicated and hardworking, getting unexpectedly sucker punches, as the tech sector arrived. Speaking with other successful people who are non-technical in tech, she learned what she needed to know. Understanding the core concepts, rather than having the skills, knowing the backend, and the front end, and how they interact with each other.
As a leader, you may think, "I'd have to learn all these things, I have to do all these things, and I am never going to sleep". Every year, another programming language or concept comes out and as soon as you learn C++ you get a new thing called Ruby on Rails or Python or Visual Basic. As long as you understand the possibilities, set a goal that is going to be applicable to the engineers, or the product team within a particular timeframe, and then it is up to them to figure out how to get there.
The most critical step for a digital leader who is not technical is to realize there is freedom in the absence of choice. Make a public commitment like setting up a weekly meeting with your technical counterpart. Tell them what you're working on and ask them what they're working on. Put yourself in a situation where you have to learn. Start listening to the tech on techies podcast to start learning the language of technology. Find people who are doing what you want to be doing. Get connected to them and speak to them, or just Google and read everything about them. What you need in this journey is information, and learning how to speak tech. But you also need to see how people that you identify with are doing it.
One of the biggest mistakes startup founders make is going straight to development, hiring developers, and actually forgetting the design process. There is a whole discipline called Design for technology. The first part of the design is user research. Hire a designer, listen to design podcasts, get some design books, and learn how to do user research properly, because every product is a solution to a problem. Make a prototype, which is something that feels like an app, with no code. Research, test the prototype, and iterate only when the prototype has been tested. Then work with developers, before ending up wasting a phenomenal amount of money.
In this episode:
[01:40] Sophia shares detail on her company called Tech for non-techies
Helping people have great careers that are fulfilling, interesting, and future proof
How the tech sector came along and feeling unexpectedly sucker punched
You don't have to learn everything, or do everything, and never sleep, it doesn't work.
[05:28] Know the backend, and the front end, and how they interact with each other
Don't think that you have to learn and do everything when it's not the case
Understand the possibilities and set a goal that is going to be applicable
[13:31]  The most critical step for a digital leader who's not technical and is effective
Get freedom in the absence of choice
Putting yourself in a situation where you have to learn
[21:10] One of the biggest mistakes startup founders make is going straight to hiring developers
Hire a designer, listen to design podcasts, get some design books, and do user research properly
Don't bang something into shape, make it look beautiful from the start, instead of trying to make it work afterward
Watch the Interview:
Learn more and reach out: