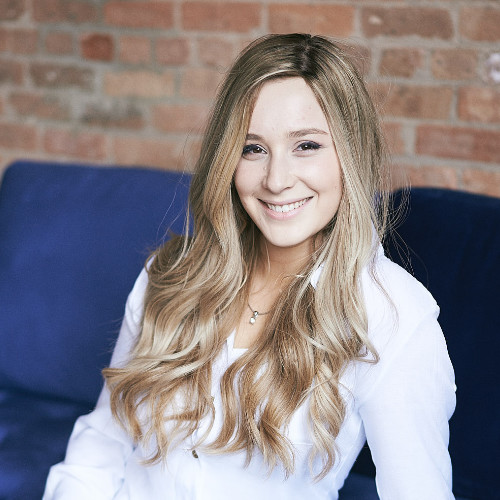 Lieba (Dlinn) Bernath of Bernath Media talks about her unconventional path to becoming a national maven in the video advertising arena. She'll talk about unlocking the power of LinkedIn to help you harness your client base and build promising business relationships. Lieba will also share how creating a boutique experience by handpicking talent can set you apart.
Finance professional turned media maven Lieba Bernath shares the power of LinkedIn as a business development tool in her One Big Tip mini episode. Being an early adopter of LinkedIn, she built a large cache of clients and built lasting relationships. Her husband encouraged her to follow her passion - the marketing side of business, as opposed to the number-crunching.
She took the leap and started building a new client base. It wasn't long before she replaced her income and started to grow. When she added video to her service cache, it was a total game-changer. Bernath Media has become a firm with clients nationwide, and Lieba still credits the power of LinkedIn as a factor of that success. However, a major factor of her firm's popularity is the way in which she handpicks talent for each and every project, and tailors the experience for clients. Larger firms don't always offer that flexibility, which helps set Bernath Media apart.
Lieba's One Big Tip about LinkedIn is, number one: use it. While she doesn't stress the need for a very expensive (albeit very effective) lead generation package like Sales Navigator, she strongly believes in businesses starting out with Premium. A single client can pay for the whole year, and it's a worthwhile investment for its engagement features.
Lieba herself is a wonderful example for non-traditional careerists. While she started in finance, she only completed some college courses, and does not have a degree. What most people would see as a disadvantage, Lieba turned into an asset. Her freer thinking and entrepreneurial spirit is catching, and clients are impressed by her out-of-the box ideas that more conventional firms would never think to present.
To learn more about Lieba, the best place to find her is through -- you guessed it! LinkedIn.