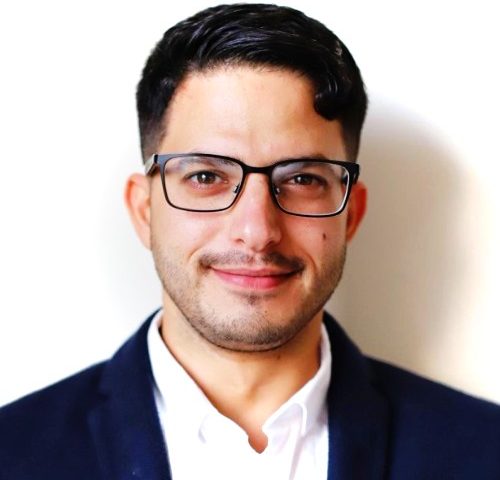 Yoel Israel is a leading Linkedin expert and founder of Wadi Digital. Yoel started out pursuing a career in finance. But when the finance industry hit a major hiring freeze, he had to make a fast pivot. Forged by his love of people, he merged his focus on human-to-human interaction into a successful model for B2B success. Rather than honing Wadi Digital as a do-all firm, he chose to specialize in meaningful lead generation, LinkedIn, and converting contacts into tangible sales relationships. In this interview, Yoel shares his story and gives over more than just One Big Tip!
Yoel Israel's passion for people and personal development is very tangible. He encourages entrepreneurs to be very self-aware and tap into their individuality. It's too easy to conform, and conforming puts you behind the curve. Yoel drives the point that being who you are, and pursuing your best self, is a cornerstone of success.
Like other successful entrepreneurs we've hosted, Yoel engaged with LinkedIn early on; since its days as an HR platform. But rather than just combing through the job leads, Yoel figured out early on how to take risks. He says he loved reaching out to people way above his league at the time, and building new connections. It wasn't long before he became enthused by LinkedIn's advanced features and became an expert.
When he began developing Wadi Digital, he decided it would not be a do-all, be-all firm. Wadi Digital's success is built on meaningful lead generation. What does he mean by meaningful? Many firms make the mistake of generating leads that look good on paper. They may spend tens of thousands of dollars massaging those leads, all for naught. It's a common pitfall Wadi Digital helps its clients avoid. Their goal is using LinkedIn and engaging client sales teams with Wadi's marketing expertise in side-by-side training.
As focused as Wadi Digital is in what services it provides, it's also selective with the clients it serves. Their clients meet certain criteria. Narrowing the field helps Wadi Digital really deliver expertise with tangible results.
Outside of what his firm can provide, Yoel gave advice that reaches across the board. His One Big Tip is multifaceted. One, you must love sales. If you are not passionate about sales and the person-to-person, don't get into B2B. Two, engage down through the entire funnel and three, raise your service prices until the market says, no. Four, you have to be an extrovert.
Yoel's biggest One Big Tip of all stresses the importance of being unique and becoming your best self. Learn from others, but don't try to become them. Stop the comparisons.