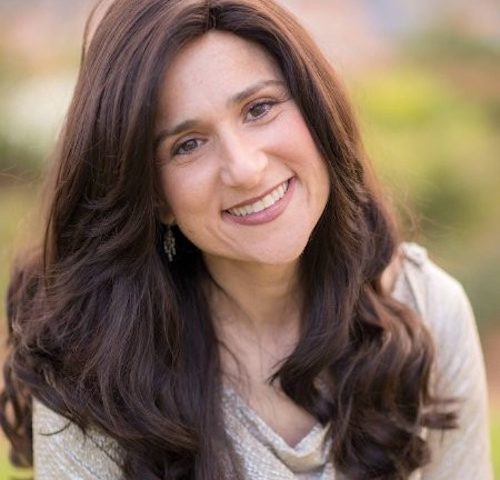 Daniella Rudoff IS The Marriage Architect. In this episode, Daniella shares her story about how she turned her passion for helping people Date Right, Marry Right through personalized coaching into a scalable business that offers online classes that prepare people for dating and marriage. Her boundless enthusiasm for matching people with a prospective marital partner is a clear example of how to build client trust. No one can tell Daniella's story like she can, so check out her exciting interview on The One Big Tip!
Sure, there are plenty of fish in the sea, but how do you find the one that's right for you? In this week's episode of One Big Tip, I invited the Marriage Architect, Daniella Rudoff, to speak with me about the world of matchmaking and entrepreneurship.
Becoming a matchmaker doesn't happen overnight, but Daniella says that after meeting with 100 singles over the course of just nine months, she knew that she wanted to make it a career. It wasn't long before she realized that matchmaking is more about educating singles than it is about setting people up with compatible matches. Daniella says that at her core, she's an educator, but she ran into a huge problem early on.
Her love for face-to-face interaction and creating lasting friendships just wasn't a scalable business model. With only 24 hours in a day, she couldn't keep up with everyone's needs while also maintaining her own work/life balance. That's when she realized that she needed to offer an online course.
But don't tune out yet! Daniela's OBT wasn't that a business needs to be scalable. Yes, scalability was a factor in her ability to grow the Marriage Architect business, but Daniella credits her true success to her passion for the business. While this seems like a no-brainer, Daniella really broke down what her passion means in terms of the business.
Comfort
When you're passionate about your customers, you're willing to move outside your comfort zone to serve them. Daniella is an educator who loves interacting with people on a personal level, but she sacrificed her comfort to serve a larger audience and scale her business. She also says that her active presence on social media is solely for her clients. She would prefer her privacy, but she knows that her client network needs her to be engaging new people all the time.
Practice What You Preach
Scalability isn't the only reason Daniella created her online course. Realizing that her dedication to her customers was drawing attention away from her home life helped spur Daniella to action. She knew that in order to help her clients, she needed to be using the same practices in her own marriage.
Keep Working
While everyone else is taking vacations, Daniella is working. She is always going above and beyond to engage with and serve her network. She says that every client is important to her, and even if they haven't touched base in a while, she is constantly thinking about each client and how she can help them.
Looking for your one true love or just looking to engage with Daniella? Check her out on LinkedIn or visit her at: https://marriagearchitect.com.