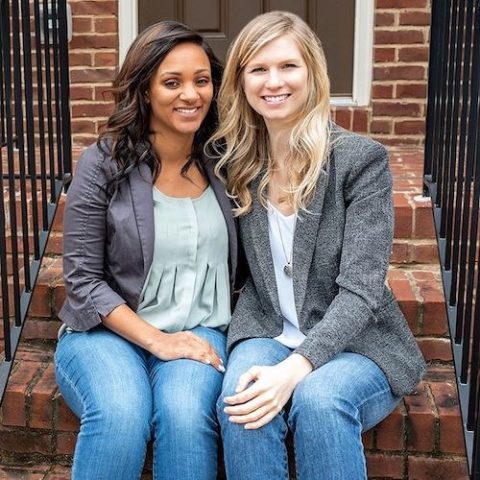 Lauren Gall and Melanie Ammerman have worked together for many years to create a business that helps find and place the best virtual assistants with their clients in order to grow their business in new ways. Not only do these women understand the essential qualities of a good virtual assistant, but they also know these people can substantially upgrade the effectiveness of a team or company by implementing their One Big Tip.
What It Takes to Be a VA
Lauren and Melanie have spent the last eight and a half years building up a business that helps others who are looking to further develop and "uplevel" their business. Their company, VaVa Virtual Assistants, recruits and employs people that will fit their clients' needs by providing quality administrative services as virtual assistants or VAs.
To work for this company, potential recruits have to live up to high expectations as VaVa aims to hire those who measure up to a certain standard of quality. As Lauren states, the people they are looking for "have to be able to think outside the box...they have to be one step ahead of the client, they have to be an anticipator of needs and wants."
Melanie and Lauren even look at how their applicants interact with clients by email—even whether or not they make grammatical mistakes—to ensure quality work from each VA that they send out. Not only do they carefully select their potential VAs, but they also get to know the companies that are seeking a VA and work diligently to match them with one that best suits their needs and fits with the team.
Filling in the Gaps
Finding the right people for a VA job is one thing, but maximizing efficiency through their work is an entirely different step. For Melanie and Lauren, the best way to achieve this is by implementing their One Big Tip, which is delegation.
What Melanie and Lauren have learned through personal experience and the advice of mentors is to find people that will fill the gaps in your work—the things that "bog down" the rest of your work and take up your time that could better be spent doing other tasks.
Once a suitable VA is found, Melanie and Lauren also provide helpful tips to increase productivity and make things easier for both parties. One suggestion they have is to use a project management system with clear deadlines and tasks for the VA. They also recommend using voice recording messaging apps like Voxer, in which the client's voice can be sent directly to the VA in order to, as Lauren describes, "cut down on communication to cut down on the miscommunication."
In addition to all this, having regular interaction and connection between the client and VA allows a relationship to form and keeps both parties on the same page as they work together and make a real difference in the administration of the business.
To get in touch with Melanie or Lauren and find out more about virtual assistants, you can visit their website www.vavavirtual.com or connect with VaVa Virtual Assistants on Facebook and Instagram.