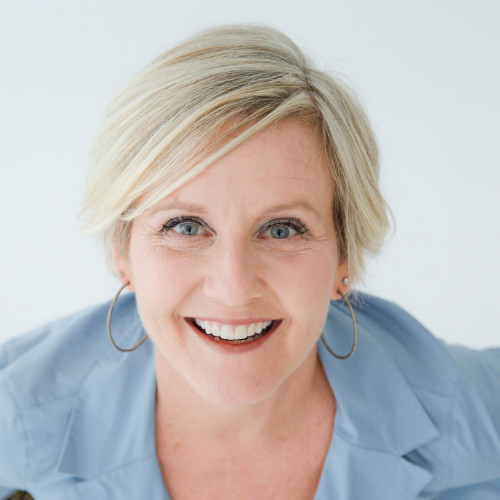 Suzanne Taylor started off as a dental hygienist, with a passion for helping others develop healthier bodies and mindsets. Naturally, this paved the way for her to build up a coaching service to walk with business clients and make a plan to accomplish their goals through her One Big Tip.
---
From Hobby to Career
Suzanne began coaching 15 years ago just as a hobby to use her life experience and wisdom to truly impact people's lives. She is able to reflect on her journey and the mistakes along the way to help "close the gap" for her clients as she puts it, and help them come to the same conclusions that took her years to discover. With all the changes in technology use in the marketing industry, Suzanne opts for a simpler approach in her coaching. Over time, she resorted to creating various lists of what she needed to do to accomplish her goals, often starting at the end point and working her way backwards in steps. If she encountered someone who was struggling with a marketing tactic, such as starting a blog or podcast, she would send them one of her lists as a strategy. Before she knew it, Suzanne was building her own coaching methodology as she provided her own interpretations of her clients' ideas, effectively putting words and a framework to the visions in their heads and creating tangible instructions to move forward. Overall, her One Big Tip for successful coaching is "knowing what you want and creating it, and then putting it on paper."
"Eating the Elephant"
Susanne also lives and coaches by the notion of "creating happiness from the inside out" in which satisfaction comes from the joy of getting things accomplished. For many budding entrepreneurs, reaching their goals can seem daunting and overwhelming, especially when they are uncertain of where to even start. Susanne seeks to break down these "elephant" goals into bite-size pieces that her clients can easily manage as they get to the place they want to be. Even when her clients aren't even sure how to articulate their desires to her, Suzanne's advice is this: "if you're stuck in the 'well, how do I do it?'…Tell me what you want to create, and the rest of it is easy." In the end, what keeps Suzanne going is how she is able to impact the lives of so many around her. She ends by remarking that "if you take an entrepreneur and you improve their life, their business is going to improve just by default. If I can do a combination of both of that, then they're in a great place for success."
To hear more tangible advice from Susanne, visit her website www.suzannetaylorlifecoach.com or reach out to her through LinkedIn as Suzanne Taylor-King or by visiting her Facebook page Suzanne Taylor Life Coach. Additionally, upon meeting and connecting with Suzanne, you can receive access to her Facebook group for entrepreneurs called The IDEA Lab to connect with the community and pursue further personal growth.