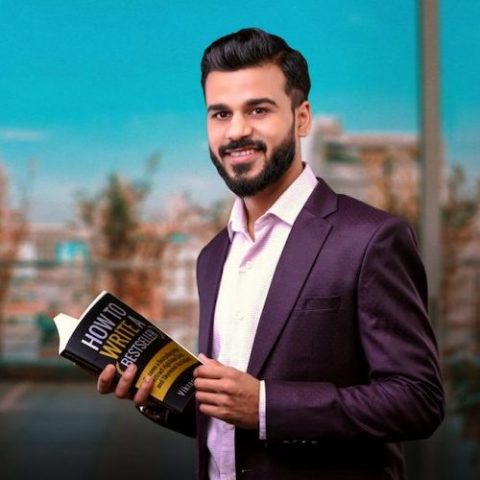 After Vikrant Shaurya wrote a book and discovered the practice of self-publishing, he was approached by several professionals wondering how he did it. Vikrant leveraged his digital marketing expertise and writing skills to found BestsellingBook.com, helping thousands of entrepreneurs and new authors establish authority in their industries. This episode will introduce you to Vikrant's inspiration for BestsellingBook.com, his tips for successful writing, and how you can begin writing your very own bestseller!
---
Vikrant Shaurya believes that everyone can increase their influence by writing and publishing a book. Authors are recognized as experts in their fields, and every person can offer a unique piece of advice that will be valuable to a reader. Even if you don't think of yourself as a writer, Vikrant explains that creating a book may be easier than you think.
In this episode, Vikrant will share his personal experience with writing a book, launching his business, and establishing the "7 pillars" of publishing a book. Make sure to listen to the entire episode to learn how you can get exclusive access to Vikrant's free checklist for aspiring writers!
In this episode:
[4:02] Vikrant explains the variety of publishing services his company offers, including ghost writing, editing, cover designing, and marketing.
[6:30] Writing a book is a great way to boost your authority, but it can also help business owners promote physical products as well.
[11:24] Just because there are hundreds or thousands of books about your industry niche doesn't mean that you have nothing to add to the conversation. Vikrant emphasizes that everyone has something unique to offer, so they shouldn't be discouraged by a crowded market.
[12:46] Writing a book doesn't necessarily mean opening up a Google doc and physically typing out every word. In this section, Vikrant explains 3 different strategies to speed up the book writing process.
[21:35] Need a recap of Vikrant's 7 pillars of publishing a book? He lists each step in order here.
Watch the Interview:
Learn more: