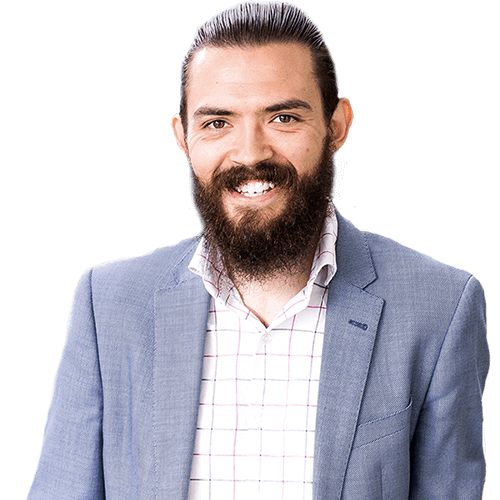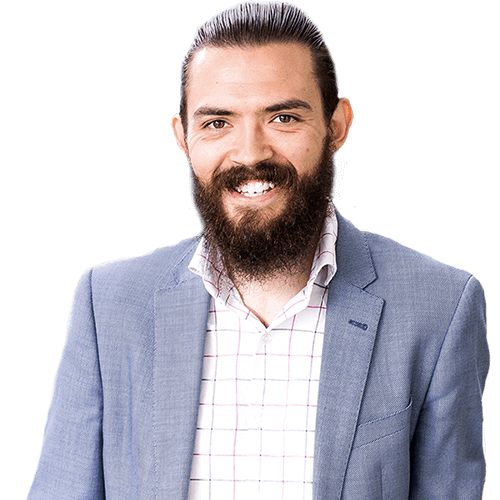 Jackson Millan, co-founder, and CEO of Aureus Financial believes that there are three simple steps for entrepreneurs to achieve their financial goals. For the last 15 years, Jackson has helped service-based business owners reverse engineer the roadmap to financial freedom by creating a sustainable and scalable path, allowing entrepreneurs to turn business profits into personal wealth. Having worked with over 800 clients around the globe with a combined wealth of over $1.5 billion, the Wealth Mentor Jackson Millan shares his One Big Tip, using a three-level approach to meet your financial goals and generate personal wealth.
---
All entrepreneurs chase the same dreams, work hard, reinvest profits, become big earners, and attain financial freedom. According to Jackson, that's an outdated mode of relating to money. His proven method for realizing financial goals is to learn how to flex your financial money memory. This is done by understanding the language of money and letting go of the emotional baggage that guides financial decisions. 
Jackson saw his parents working long hours to achieve financial success as a young boy. They believed that hard work was the answer to a successful future. For Jackson, there was a disconnect between what they were telling him and how they were living. He realized that the path to financial freedom was where your money worked for you, not the other way around. Jackson began his career as a financial advisor but soon realized that what the market needed was a wealth coach who could help others understand the language of money. That is why he created the three lever system. By utilizing the same framework he teaches his clients, Jackson achieved financial freedom at 32. Listen to the One Big Tip podcast, where Jackson gives an in-depth understanding of his three lever system and how to make it work for you!
To understand the language of money, you need to follow a clear roadmap. First, define your financial goals with clarity. Know what you want to achieve. Is it purchasing a car, a home, or investing in the market? Next, identify the roadblocks, hurdles, and obstacles in your way. These are the things stopping you from realizing your profits and converting them into personal wealth. Jackson coined these obstacles cash flow bottlenecks. The third lever is creating a clear, simple path that is not reactive or emotionally driven but forward-facing.
By processing every financial transaction through this three lever lens, you start making proactive financial decisions rather than reactive decisions. Suppose you wanted to invest $10,000 into the stock market this year. That's $2,500 per quarter. When making financial choices, ask yourself, is it serving your goal? Are you reaching your target? Once you have this roadmap in place, you need to learn how to leverage the three steps by deciding how much you can afford to put toward your goal, how much risk are you comfortable taking, and how long are you willing to wait to achieve them? With these steps, every entrepreneur can turn business profits into personal wealth. The last thing Jackson talks about is flipping the profit formula on its head. Instead of approaching your business with a profits last mentality, putting profits first will help free up business cash flow putting you closer to reaching your goals. Listen to Jackson's story on the One Big Tip podcast.
In this episode:
[1:16] Jackson explains how he started in the wealth management industry and what sets him apart from Wall Street.
What motivates people to push themselves past their limits?
How does a wealth coach differ from a wealth advisor?
How does reverse engineering of your financial goals look?
[4:13] Understanding the language of money and how it teaches you to make proactive financial decisions is vital for achieving wealth.
The language of money, how do you define it?
What is the difference between financial dreams and financial goals?
How do you create a structured roadmap to achieve your financial goals?
[8:12] Jackson explains how to put the three lever system he created into action.
How do you use reverse engineering to achieve your financial goals?
What is a profits first mindset?
How does flipping your mindset help you achieve financial freedom?
How much risk are you willing to take to get to your goals?
[10:22] The most important metric for business owners is the income target.
Why is having a dollar value target so important?
How do you stop your business from being a cash-eating machine?
How do you use a profits first mindset to achieve wealth?
[13:20] Understanding the importance of investment targets.
How do you use the formula revenue- profits = expenses, to achieve wealth?
How to use a practice makes perfect mindset when achieving financial goals
Watch the Interview:
Learn more and reach out: