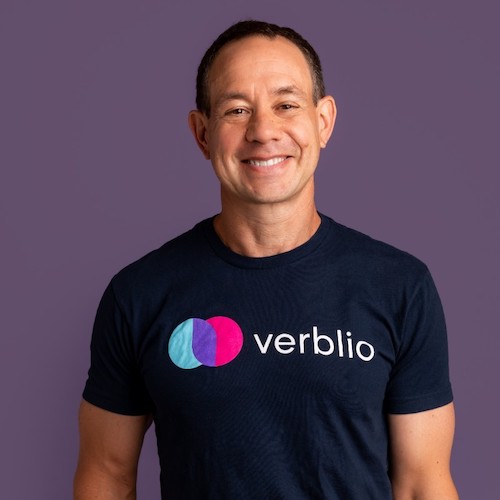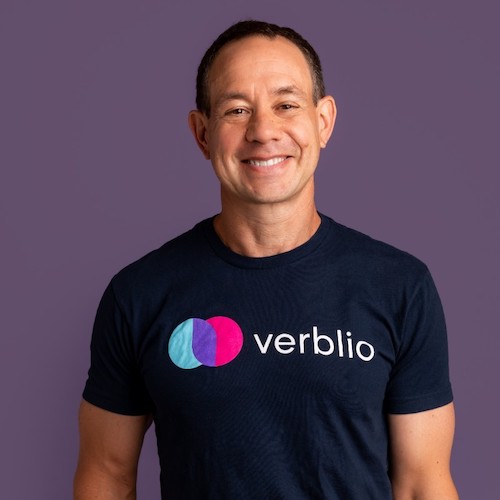 Steve Pockross has been in the startup scene for over 25 years before he started as the CEO of Verblio, a content creation platform. Verblio has been an Inc 5000 winner 2x, a Mercury growth winner 5x, and was named a Colorado Company to watch in 2020. Verblio has over 3,000 writers creating premium content at scale, in over 65 vertices, publishing over 120,000 unique content articles this year alone. In Steve's experience, what drives business forward is having a team of talented people. Putting together a great team should not be based solely on people's experience. Rather it's their unique talents that make them a top choice. Today he shares his One Big Tip on why hiring for talent is a better choice than hiring for the experience.
---
Steve Pockross began his career in the nonprofit sector, where his focus was on community development. Steve found himself in Brazil, working for the Community Development Bank of Brazil, where he focused on their micro-lending programs. After that, Steve worked for non-profits in San Francisco until he jumped ship and began his career at HSBC. Looking for something more fulfilling, Steve started working at LiveOps. At LiveOps, he worked with silicone valley innovators and began to piece together a new business model. The concept was to create an innovative model using unique freelance talent combined with a technology platform to help scale businesses into the next stratosphere. That is how Steve ended up as the VP of Business Development Strategy at a startup company. Having found success, Steve worked his way through several other startups until he settled as CEO of Verblio.com. Verblio, a content creation platform hires unique talent that can deliver content in over 65 vertices.
To build a great company, you need to focus on the people you're hiring. To attract the right talent, you need to create a hiring funnel, so the people who best fit your company's culture come to you, not the other way around. At Verblio, they focus on the individual, not on the educational background and resume. Frequently, it's the ability to understand both sides of the equation that makes an individual a quality candidate. You ensure that the company brand remains on target when you hire for culture. Specific energy runs through the employees that keeps everyone happy and productive.
The growth potential is profound when you hold the hiring process open to the right people who can jive with your business culture. When you find the right people, they bring on other people through referral, which is how you grow your business. Culture and productivity become your brand. These things provide you with a competitive advantage, although they are hard to measure in terms of ROI.
The best part of hiring for talent is that the talent gives the company the energy required to grow and expand. The best part of his job, according to Steve, is talking to the newly acquired talent after their first three months and discussing the hiring process. Their feedback is typically the same. They love the culture of the workplace and the creative energy. These two things work together synergistically to provide momentum and productivity. This is why Steve chooses his team members based on the talents they bring to the table and not the degrees or experience they have listed on their resumes. Join us for today's episode of the One Big Tip to learn why growing your business will be easy when hiring people based on their talent and personality and not on their past work experience.
In this episode:
[2:24] Steve talks about his varied work experience

Where you start your journey is not always where you end up
How to take the best part of what you're doing in one position and apply it to another so you can transition professionally.

[5:24] Combining curated freelance talent and technology was a recipe for success

How to choose talent that will move your business forward
Is not always easy to replicate the methods that made one startup successful a second time around.

[10:29] Hiring the right talent is similar to marketing. You need to attract the talent you want

How to successfully create a hiring funnel
Why it's crucial to attract the right talent instead of posting on job boards and hiring people who don't fit your company culture.

[13:45] Personal experience is more important than a degree

When you have been on both sides of a situation, you can bring more compassion and understanding to a situation.
Personality tests are not the best way to measure if someone is a good fit for your brand or company

[19:28] Real connections between prospective employers and employees happen when you view the hiring process as a marketing exercise.

Sharing your authentic self with prospective employers
Is essential to increase productivity and morale if you want your company to succeed.
Watch the Interview:
Learn more and reach out: