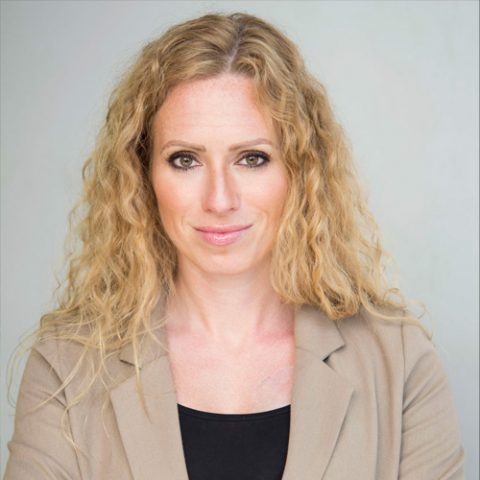 Victoria Pelletier has been a Corporate Executive and Board Director for 20+ years. She is currently the Managing Director at Accenture. As someone who does not subscribe to the status quo, becoming one of the youngest Chief Operating Officers at the age of 24, a president by 35, and a CEO by age 41. Nicknamed the "Turn Around Queen" by former colleagues and employers, Victoria inspires and empowers her team and clients to change mindsets and drive growth in business, leadership, and culture. She is always ready for new challenges. As a prolific motivational and inspirational speaker, Victoria has delivered keynotes discussing the importance of personal branding and its impact on professional growth; being an empathetic leader in empowering employees; the power of DEI on corporate cultures, and building a life of resilience.
---
She started out wanting to be a lawyer, but Victoria found herself working in a corporate environment while she was at university and got promoted quite quickly through the ranks and then realized she loved the dynamics of serving multiple constituents. She's been in B2B predominantly, serving clients and their customers or employees, as well as being a leader herself. Victoria never went to law school and moved cross country after her first employer relocated her. She's never looked back or ever lead a life of regret.
Victoria feels that you're not growing if you're not leaning into things that make you really uncomfortable. Without that discomfort, there's no challenge or growth. Being part of 18 Mergers and Acquisitions in her career, The Turnaround Queen led numerous corporate restructuring taking distressed business units or markets of companies and turning them around to become more profitable.
One of the things she is most proud of is the fact that she has been maniacally focused as a human-centered leader on building the right kind of culture and environment that other people want to work in. The metrics she's most proud of are leading the most diverse and inclusive team in some of the large Fortune 500 companies globally, and the fact that she has built a strong followership in the team members that she led. She learned from her mistakes along the way and that's been her mantra as an avid people watcher and observer.
Victoria spends a lot of time doing public speaking in addition to her corporate day job on branding, which is one of the things she attributes to most of her career success. She coaches people to understand the differences between the quantity of the content that you're putting out, versus the quality and the image and branding mixed together. Building the whole view. The personal brand is not only your job title, the company you work for, or even the pure subject matter expertise, it is one company you work for referred to it as the Eminence, which is the subject matter expertise for which you are known.
You need to understand the platform in which the buyers of the company's products and services reside. Be cautious about what you put on LinkedIn versus what you have on Facebook. You want every single opportunity you can get and you don't want to be held back. Your presence online is going to live out there forever.
In this episode:
[03:00] Victoria is most proud of being maniacally focused as a human-centered leader.
Led the most diverse and inclusive team in large Fortune 500 companies.
Always being an avid people watcher and observer.
[06:30] Victoria Peltier the brand is to do business with people they like and trust.
Establishing a trusted relationship with someone that will buy your service.
Cultivating a relationship with individuals leading teams or businesses.
[09:00] The personal brand is not just your job title and the company that you work for.
Victoria's coaching to others is to build a holistic brand that represents who they are.
A personal brand is born upon reputation.
[12:00] Be very careful about what you talk about versus what you put out publicly.
There are corporate guidelines around what can be stated publicly.
There is a difference between a strong personal brand and sharing opinions.
[14:45] Understand the platform in which your audience resides.
If you're questioning whether something is appropriate or not, then don't post it.
Personal brand isn't about the politics, but what the unique value proposition is.
[17:55] Leading people to draw conclusions around what the brand values are.
The best advice is to be really mindful of what you put out on social media.
It's going to live out there forever.
Watch the Interview:
Learn more and reach out: