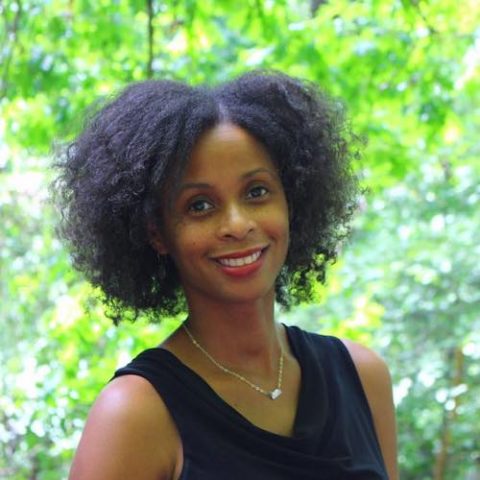 Kiva Slade's career path hasn't been a straight line; she has 20 years of experience under her belt in a number of areas, from working as a Legislative Director for a member of Congress to her role as chief encouragement officer for her teenage children. Kiva is the CEO and Founder of the 516 Collaborative, and today she's found her niche as a business strategist and consultant to coaches and entrepreneurs.
---
Fix the most vital foundational need
Kiva uses Mike Michalowicz's "business hierarchy of needs" from his book "Fix This Next" with each of her clients in order to find the most vital foundational need in their business and get to work on fixing it. Michalowicz's book includes a 25 evaluation tool that covers each level of his hierarchy of needs. These needs include sales, profit, order, impact, and legacy.
Kiva says it's important to start with a business's core need, which can be found through this evaluation. In order to see a business thrive, you need to figure out what the struggle is and why it's a struggle; Kiva works with her clients to come up with an objective through measurements and evaluations. Then, once one need is fixed, it's time to evaluate again and move on to the next one.
Directing the focus towards one need rather than trying to fix everything at once ensures efficiency and structure. "It creates the leveling up that most businesses are truly looking for," Kiva says. She says Michalowicz's evaluation tool hits the nail on the head each time, although the length of time it takes to complete the process varies from client to client.
Know your numbers
Kiva says that the most important part of the hierarchy of needs is probably understanding your numbers and your money. The transition from being an employee to an employer or business owner can be tricky to navigate, especially when it comes to understanding your profit. For one thing, it's important to set aside money. Kiva also notes the importance of taking your profit right from the beginning rather than waiting until the end to do so. Overall, Kiva advises business owners to get good and comfortable with their own numbers, as well as knowing how much money and sales they need to bring in and how possible that will be. This is the key first step, she says.
Although the bank may look at you funny when you open a big number of accounts for one business, taking steps like that in order to have control over your own money and know exactly how you're using it is vital to running your business in the most effective way possible. "[When] we think about businesses that are able to give and to do so many amazing things, it's because we've taken the time to build up all the other levels leading up to that," Kiva says.
To learn more about how Kiva helps clients and what she does with the 516 Collaborative, visit www.the516collaborative.com or connect with her on LinkedIn at https://www.linkedin.com/in/kivaslade/. For more information about the business hierarchy of needs evaluation tool so you can use it for your own business, visit www.the516collaborative.com.