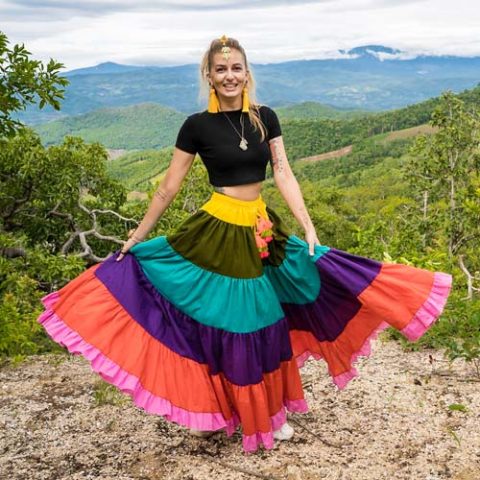 Monique Lindner is a performance and leadership specialist, a TEDx speaker, and an entrepreneur who works with business leaders and CEOs to help them reach their goals and create impact. And she does all of this while remaining location-independent in beautiful Bali. It took Monique time to reevaluate her life and her goals in order to reach this dream life, and now she's sharing the key to it all with One Big Tip listeners: slow down in order to speed up!
---
Monique says slowing down to speed up means taking back control of your time and your energy. What are you spending your time on during the day? Is it the things you want to do? If not, how can you change that?
In this episode, Monique shares her step-by-step process for evaluating your life and turning it into the one you've always dreamed of. From tracking your time to scheduling tasks based on your energy levels, her methods are fully actionable and backed by science, so they're sure to get you on the right track.
In this episode:
[1:43] Monique explains how she got to where she is today: prioritizing what she wanted and cutting out what she didn't.
[6:48] Monique says the first step to creating your dream life is defining exactly what that is and understanding that it's possible.
[10:43] Monique's one big tip is to slow down to speed up. She explains what that means here.
[14:38] Monique provides actionable steps for implementing her tip: track your time, set priorities, and shift your habits.
[19:17] We discuss the importance of scheduling and prioritizing tasks.
[23:55] Monique says you should schedule based on your energy levels and discusses some of the science behind this – she created a system called chrono-energy types.
Watch the Interview:
Learn more and reach out: